Evidence and Experience
Providing an account of the crisis unfurling around the world, an Italian doctor reflects on the life and death decisions being made:
Put aside statistics. Here is how it looks in practice. Most of my childhood friends are now doctors working in north Italy. In Milan, in Bergamo, in Padua, they are having to choose between intubating a 40-year-old with two kids, a 40-year old who is fit and healthy with no co-morbidities, and a 60-year-old with high blood pressure, because they don't have enough beds. In the hallway, meanwhile, there are another 15 people waiting who are already hardly breathing and need oxygen.
While Craig Spencer provides a day in the life of an ER doctor.
We were too late to stop this virus. Full stop. But we can slow it's spread. The virus can't infect those it never meets. Stay inside. Social distancing is the only thing that will save us now. I don't care as much about the economic impact as I do about our ability to save lives

— Craig Spencer MD MPH (@Craig_A_Spencer) March 24, 2020
Both highlight why social distancing is so important.
Ideas and Opinions
Building on this, Ed Yong explains that there are two groups of people in a pandemic: everyone involved in the medical response and those practicing social distancing.
Group A includes everyone involved in the medical response, whether that's treating patients, running tests, or manufacturing supplies. Group B includes everyone else, and their job is to buy Group A more time. Group B must now "flatten the curve" by physically isolating themselves from other people to cut off chains of transmission. Given the slow fuse of COVID-19, to forestall the future collapse of the health-care system, these seemingly drastic steps must be taken immediately, before they feel proportionate, and they must continue for several weeks.
This is a point that Norman Swan elaborates on the Coronacast podcast.
Accounts from the Spanish Flu pandemic provide a historical evidence about the benefits. Tomas Pueyo says the challenge is to act now (which is always really yesterday).
If we reduce the infections as much as possible, our healthcare system will be able to handle cases much better, driving the fatality rate down. And, if we spread this over time, we will reach a point where the rest of society can be vaccinated, eliminating the risk altogether. So our goal is not to eliminate coronavirus contagions. It's to postpone them.
For Yascha Mounk this means cancelling everything.
The responsibility for social distancing now falls on decision makers at every level of society.

Do you head a sports team? Play your games in front of an empty stadium.

Are you organizing a conference? Postpone it until the fall.

Do you run a business? Tell your employees to work from home.

Are you the principal of a school or the president of a university? Move classes online before your students get sick and infect their frail relatives.

Are you running a presidential campaign? Cancel all rallies right now.
Defining what is and is not appropriate when it comes to social distancing, Kaitlyn Tiffany explores a number of questions such as whether you should cancel your dates, dinner parties, and gym sessions. Asaf Bitton explains how the current crisis is different to a 'snow day'.
I realize that not everyone can do everything. But we have to try our absolute best as a community, starting today. Enhancing social distancing, even by one day, can make a large difference.
While David Truss questions whether the idea of social distancing is better understood as 'physical distancing'.
Since then I've come across the term 'Physical Distancing' a lot more. This is really the issue. Reducing or actually eliminating our physical proximity to others long enough that the virus doesn't spread. However, we can still be social in the digital world. Video helps. It's nice to see the people we connect with.
Amy Hoy provides a simulation game to play with some basic rules associated with social distancing.
Avoid large gatherings — including religious services
Cancel kids' parties, sleepovers, sports, playdates, etc.
Don't shake hands, hug, or kiss anyone who doesn't live with you (and if they're not social distancing… cut back!)
Don't attend parties, concerts, film showings, or other public events
Skip the gym, dining out, bar scene, sitting at a café, club
Limit visits to stores — buy more than you typically would to reduce trips, go on off-hours
Get curb-side pickup, carry-out, or local delivery if possible
Don't go to other people's homes — including your close friends and family
Don't have guests over to your home — including your close friends and family
Cancel or reschedule any non-urgent outside appointments such as physicals, hair appointments, physical trainers, etc.
Cancel or reschedule any in-home appointments you can, such as home maintenance and cleaning
As much as possible, get longer refills on your prescriptions, and use drive-through pick-up or delivery
As much as possible, work from home, keep your kids home, encourage your housemates to stay home
Encourage your elderly and at-risk loved ones to stay home; arrange deliveries etc. for them if possible
Text, call, video chat, host a virtual watch party, play online games together, form a digital supper club!
Keep in contact with your loved ones as much as possible… just don't share air space.
In regards to visuals, Juan Delcan and Valentina Izaguirre visualise the positive impact of social distancing in an animation of matchsticks catching fire.
Do your part and stay home. It's all we can do. pic.twitter.com/dLOkV3znNe

— juan delcan & valentina izaguirre (@juan_delcan) March 16, 2020
Gregg Gonsalves the same metaphor in a still image.
Social distancing in one image. pic.twitter.com/fuSNnpXltO

— Gregg Gonsalves (@gregggonsalves) March 12, 2020
Siouxsie Wiles and Toby Morris animate the 'Flatten the Curve' graph.
They also represent the spread interrupted by social distancing as a tree diagram.
Brian Iselin represents the difference between infecting 2.5 people (the average) and 1.25 people.
— Brian Iselin (@brianiselin67) March 20, 2020
The Ohio Department of Health uses mouse traps and ping pong balls to show powerful message: 'Social distancing works'.
Clive Thompson shares a sensor that tells you if you are too close to somebody else.
A social-distancing sensor you wear, which shows people whether they're standing too close to you: https://t.co/KwKecc4bn8

Heh, I dig it pic.twitter.com/PLFn0hK2hX

— Clive Thompson (@pomeranian99) April 10, 2020
Geoff Song shared a 'free' cure:
This is for the covidiots out and about pic.twitter.com/bvl5F6WXKe

— Geoff Song (@therealPepeG) July 21, 2020
Art and Literature
From a literary perspective, Samuel L Jackson reads a new version of Adam Mansbach's Go the Fk to Sleep called Stay the FK at Home.
While Jessie Gaynor rewrites the opening lines to ten classic novels based on social distancing.
It is a truth universally acknowledged, that a single man in possession of a good fortune, must be hoarding toilet paper. – Pride and Prejudice
Julia Donaldson and illustrator Axel Scheffler created a series of images as a way of spreading the importance of social distancing.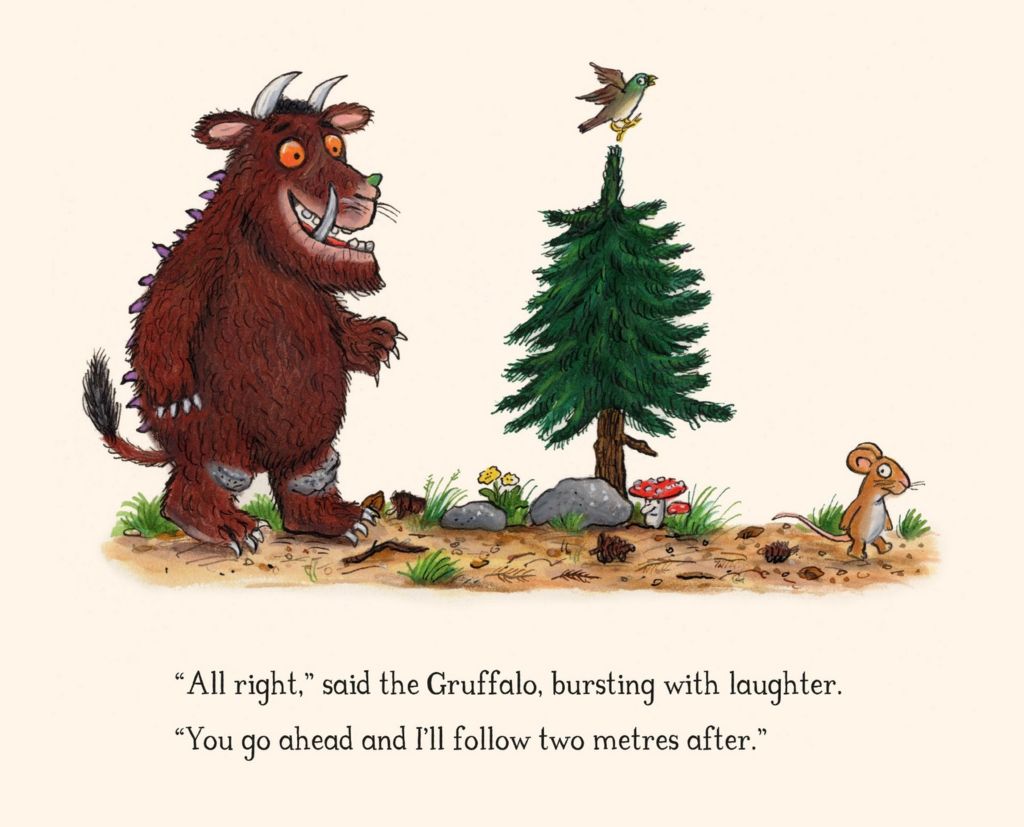 A choice cover during this time.
Pedro Mezzini also reimagined Finding Waldo in the social distancing age:
Luis Azevedo made a short supercut of moments in Anderson's movies where the characters are practicing good social distancing techniques.
Jim Malloy reimagines Dr Seuss in light of the coronavirus:
Paul Donoughue shares some classic album covers reimagined
Bianca Padró Ocasio shares a video of social distanced salsa:
Good morning ☀️ A friend of mine shared this video of social distanced salsa and it's how i'm tryna be.

Enjoy. pic.twitter.com/xTtr3lO5my

— Bianca Padró Ocasio (@BiancaJoanie) June 29, 2020