📑 How to Build an Online Learning Community: 6 Theses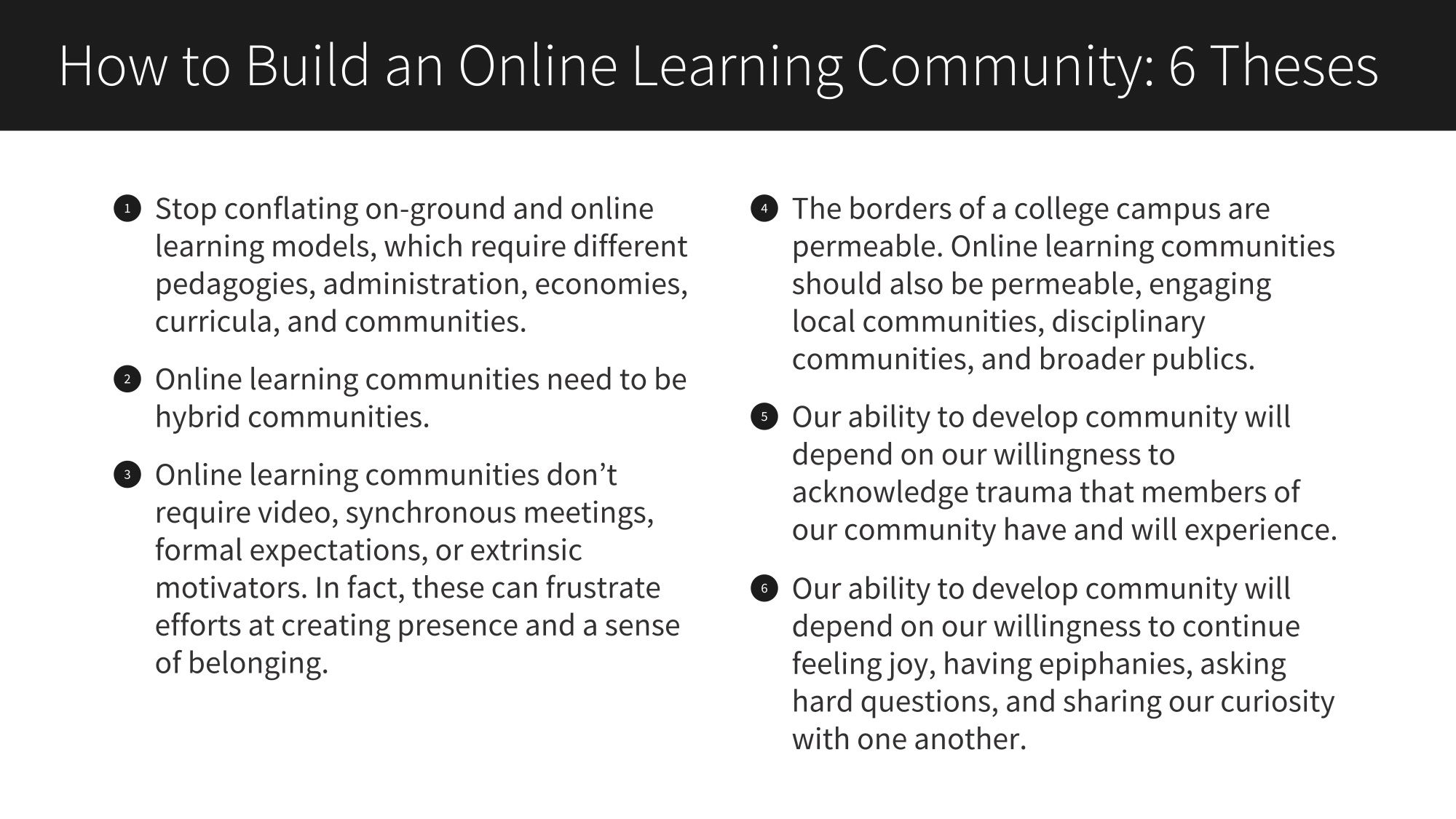 Educational institutions are spaces for learning, but more specifically, they are spaces for social learning. And so our role as educators and administrators of educational institutions has to be focused on building community in addition to offering courses, designing curriculum, and credentialing.
Jesse Stommel unpacks six considerations associated with building an
.