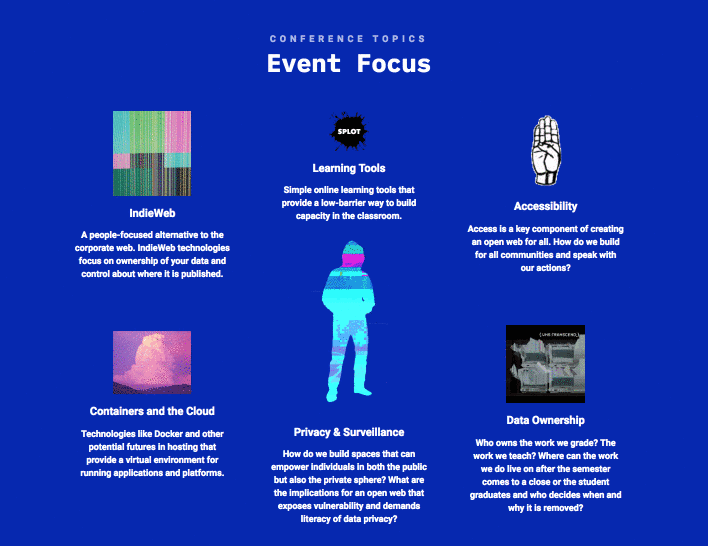 RSVPed

Interested in Attending https://bavatuesdays.com/youre-invited-to-the-domains-19-conference/
So for Domains19 we are hoping folks will explore various topics the event will focus on through a more experimental, interactive proposal of some kind. I'm planning on bringing back to my "Data is the New Flesh" installation from OpenEd 2013 featuring Dr. Oblivion (despite the fact no one has asked for it), and we're really hoping others follow suit so I'm not entirely alone. In fact, I've a sneaking suspicion our keynote speakers, which will be announced over the next few weeks, will be eschewing traditional presentations formats for a more interactive and immersive series of experiences.
I give myself no chance of attending, but definitely interested.